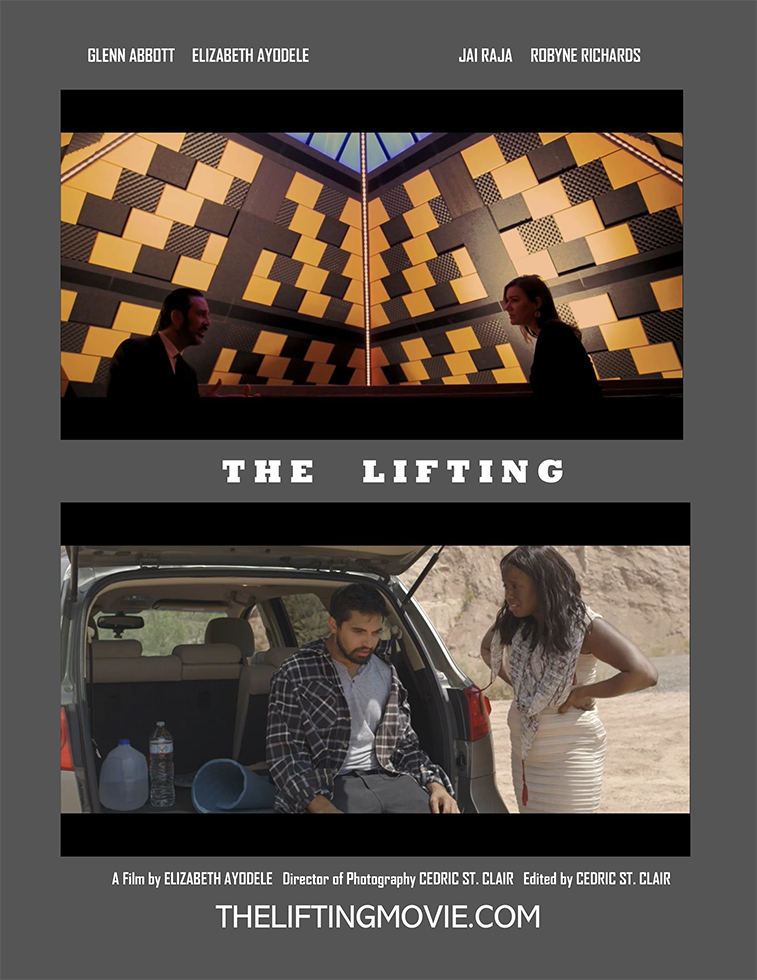 The Lifting, a story about a "dilemma of the moment" is an inspirational and moving narrative that takes us on an exciting and serendipitous journey with Darren Isaacson, an ambitious biochemist working on the cure for a potent new virus, and his zealous attorney Alena Michaels, fighting for a fair chance for her client and his work. After a crucial chemical compound Isaacson had been working on for weeks gets stolen in the wake of the epidemic and a related lawsuit is also brought against him, Isaacson and his attorney are called to action to do everything they can to bring things back to order. They face various obstacles in finding the missing scientific sample and in approaching other solutions to the disease crisis.
In early 2019, Writer and Director Elizabeth Ayodele decided to embark upon this project, after successfully screening and winning awards at various film festivals with the 2018 one-hour drama Orange Sky Grace. Ms. Ayodele who has also worked for many years in the legal services field and has a strong interest in science decided she wanted to make a film with a dystopian feel about a virus unleashed in an enigmatic government era. Production began on the film in Phoenix, Arizona in the fall of 2019 just months prior to the advent of the novel coronavirus pandemic which quickly ended up becoming a centerpiece of issues and concerns in the lives of those all over the world.
Ms. Ayodele is a Christian so her narratives typically feature characters that convey Christian values and perspectives in navigating challenges. In this narrative, Alena's faith is central to her manner of responding to the problems confronted on the journey to find the missing scientific sample and resolve other crises. Darren, the scientist, doesn't necessarily subscribe to the same notions.  Overall the story reflects these differing perspectives in a layered and interesting way.
FROM: voyagephoenix.com –
Today we'd like to introduce you to Elizabeth Ayodele.
Elizabeth, can you briefly walk us through your story – how you started and how you got to where you are today.
I began making narrative films in 2014, although I had been writing and planning to sell screenplays for some time before that. I had taken narrative writing classes in college even though I majored in economics. After completing college I worked in my field of study but remained involved in creative outlets and worked on scripts and attended spoken word and music open mics pretty regularly. I think it just didn't feel practical to begin taking my creative work more seriously for awhile. In 2014 I finally decided to put team a together and make a film. We created a short film called "Fifteen Days" about an experimental foray to another planet after the earth had become inhabitable. It was a fun and rewarding experience so I summoned the courage to continue making my own projects. In 2018 I wrote and directed a one-hour drama called Orange Sky Grace starring some local acting talents and myself and submitted the film to various festivals. We ended up getting a number of awards and finalist placements at festivals including Nevada International Film Festival, Davis Greater Bay Area International Film Festival, Utah Film Festival & Awards and Toronto International Nollywood Film Festival, to name a few. Next I knew I had to make another film and began preparing for that in early 2019. In Spring 2019 I wrote another script based on a dystopian premise with a virus epidemic at the center of the story. I chose this premise probably because I knew I would have access to the proper locations to execute the story. My parents have been running a local nursing school for over a decade called Star Canyon School of Nursing in north/central Phoenix so I knew I would have access to their facilities to set up labs and clinical environments for the story. We are almost finished with that project now and I am very excited to have it completed and be able to share it with the world. I'm also hoping it inspires hope and courage that we will persevere even during these times.
We're always bombarded by how great it is to pursue your passion, etc – but we've spoken with enough people to know that it's not always easy. Overall, would you say things have been easy for you?
I cannot say that it has been a smooth road, it's undoubtedly included challenges but I would say it's been a rewarding road and that things have worked out better than I expected in a lot of circumstances. As a Christian, I think we often underestimate God or think he lives in our box of what we think is realistic or how far we can see. Still, I think God has an unimaginably great vision a lot of times and it's better for us to trust, follow and rely on Him than to trust our perceived limitations.
We'd love to hear more about your work.
So I am in the business of making narrative films that have a Christian/faith-inspired influence. So far, I am proud of reaching people with a message of faith and hope, especially at a time when it's easy to begin to feel faithless and hopeless. I think directing people toward faith in God is helpful in these times.
What were you like growing up?
I was born in Ibadan, Nigeria in West Africa and brought to the US by my parents around 11 years old. I was pretty academic as a lot of Nigerian and Nigerian-American kids are raised to be. I wanted to get good grades and get into a good college etc. In high school, I got involved in our creative writing club and I was president of that group and we wrote plays and entered them in contests and shared poetry, etc. I was also involved in the Teen Court program which allowed us to work on real cases involving our peer group and argue as "attorneys" in front of a local judge. I was once featured in Tempe Tribune for that. I also participated in sports – soccer and cross-country running primarily. I played clarinet in the band too. I was always really interested in stories. I would write stories to share with friends for fun sometimes to get a laugh out of them or see what they thought.
FROM: voyagephoenix.com –
Today we're excited to introduce you to Elizabeth Ayodele. Elizabeth is a writer, filmmaker and is also a content partner. Content partners help Voyage in so many ways from spreading the word about the work that we do, sponsoring our mission and collaborating with us on content like this. Check out our conversation with Elizabeth below.
Elizabeth, it's been too long since we last connected. Thanks so much for taking the time to share your thoughts with our community again. Some readers might have missed our prior conversations, so maybe you can kick things off for us with a quick intro?
I've been making narrative films for some years now. First began with short films and now I'm making feature length ones. My first long-form movie Orange Sky Grace was completed in 2018 and won awards at US and international festivals including Davis-Greater Bay area International Film Festival where it received Special Award for Outstanding Script Writing, Nevada International Film Festival, where it received the Gold Reel Award, Utah Film Festival and Awards and Toronto International Nollywood Film Festival where it placed Semi-finalist and Finalist respectively. It also was named an Official Selection at several others. I was encouraged by how the film was performing at festivals and decided to begin writing a new film. Production for the next film "The Lifting" began in Fall of 2019. I had a lot of fun putting together the second feature even though there were several hurdles. The movie I wrote was about a global virus epidemic which is strange because this was in 2019. We were filming in the fall 2019 and winter into 2020 and started noticing what was going in the news was mirroring the material we were filming. That was eerie for production cast and crew probably but for me it reassured my sense that I was doing what I was supposed to be doing and making a project that was timely and relevant made me happy. The Lifting was completed and submitted to various festivals. It's an official selection at the International Christian Film and Music Festival in Orlando this May. It will be released later this year.
Where is the best place to begin your career? Is there an optimal place or time?
I think at first you have to begin with whatever you've got to see whether you want to be doing what you're doing. To learn about the context of the industry or "world" that you're stepping into. You just want to get somewhat immersed however and wherever you can. Once you've done that you can then begin reassessing the most useful and productive next steps to take from there. I'm a Christian and I work off of spiritual guidance almost completely which is something others may not understand but it always works for me and helps me process how to best handle everything I face. So, with that framework I often weigh decisions from a logical standpoint but then let God point me in the direction that He wants. Sometimes His direction is the same or similar to what I was thinking, other times it seems "extreme" – not in a negative way but just like a big change or something. As far as an optimal time my dad used to say "right now is the best time to do anything". He thought the idea that sometime in the future is more optimal or easier is usually a false notion. I agree with that sentiment because I too have noticed it's the presence of certain people or characters that changes things not the passage of time.
Whom do you learn from in trying to improve your projects or writing?
I learn from everyone and really everything I can. I don't have anyone that I emulate I don't think but I notice when people really impress me and I want to incorporate their style into something I'm doing. I tend to have an idea of what I want to try to talk about and then see if anyone else has done something similar and in the past that I can see how it was executed and if that will give some useful input for me. I'm noticing that nearly every idea has been executed somehow already so if you're thinking about sharing a particular type of story the best way is to look up other films with similar scenes or subject matters. I have the filmmakers where the look of their films really impress me (e.g. Nolan) or maybe it's the dialogue, or the way they place music and the amount of it, or lack of it. There may be something like that that I'll really notice and enjoy and I may think I should try to do a scene in that way sometime.
Where do you see yourself in five years in terms of the film productions?
I want to keep making films but it always seems like there are many constraints, usually financial constraints. I don't have millions and have not yet made a film for anything more than tens of thousands which is paltry compared to how much the most well-known and popular movies are made for. I think this is the attribute of major studio movies that I enjoy the most. They can make films with such magnanimity and it's fun to see what all that funding can bring to the visuals. It would be so much fun to have that much to work with to make something that looks like Dunkirk or something. But hopefully I at least get to continue telling the kinds of stories that share from my perspective what I think is fun and also inspirational to share.
Thank you so much again for sharing all of this with us. Before we go, can you share with our readers how they can connect with you, learn more or show support?
Oh please please feel free to contact me by email at [email protected] regarding any suggestions or show of interest to get involved or offers or contributions.
FROM: voyagephoenix.com –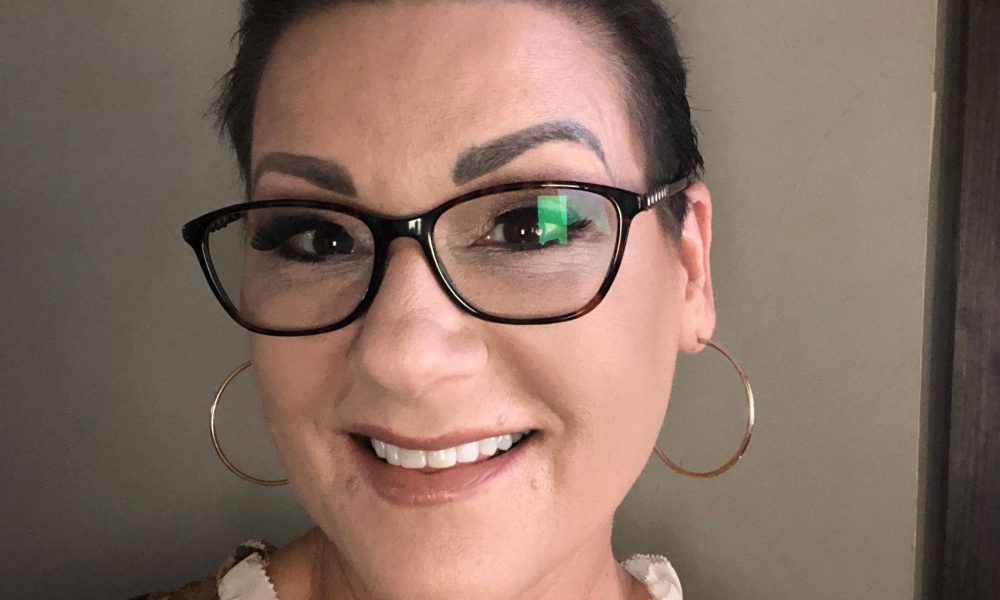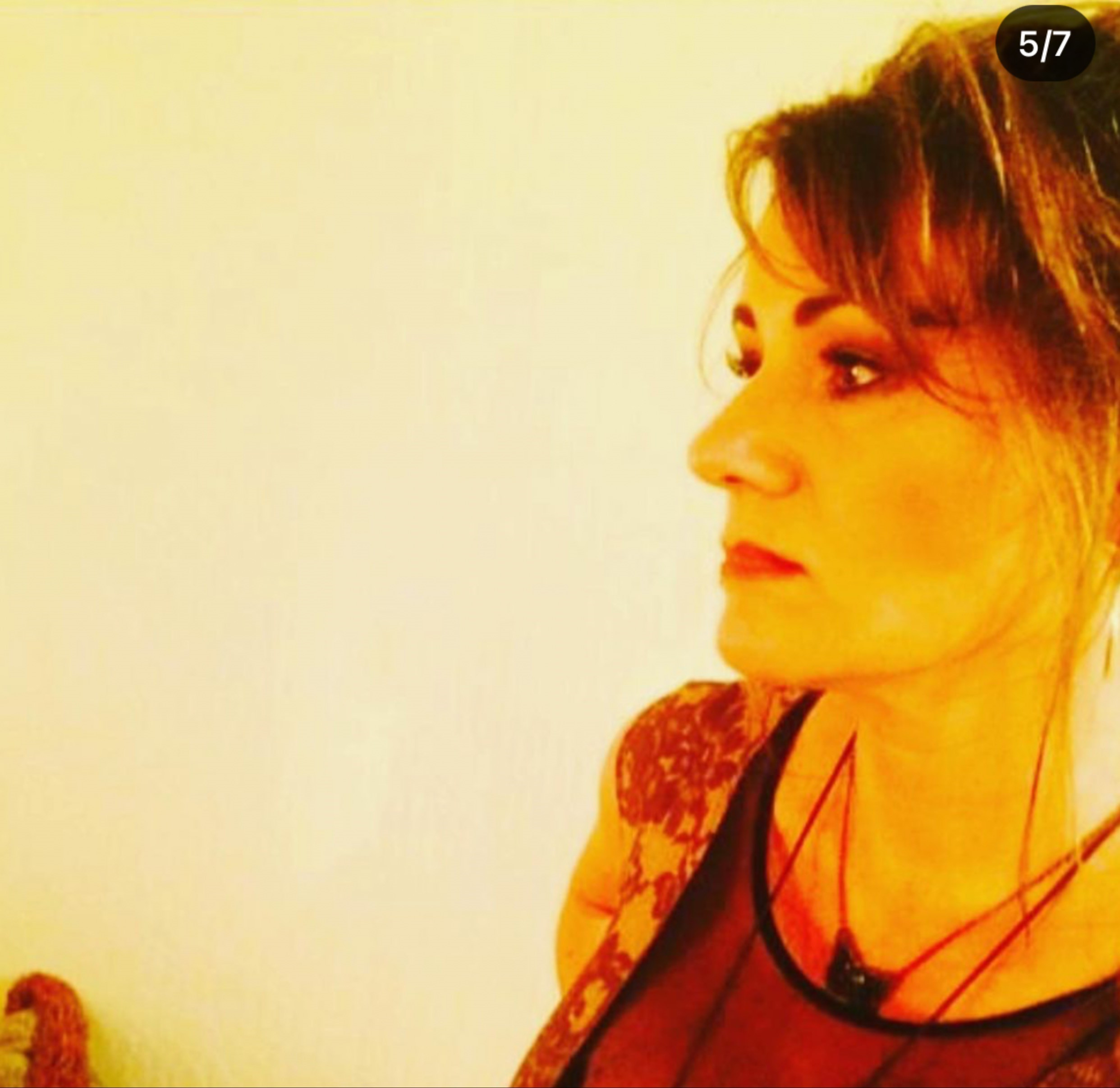 Today, we'd like to introduce you to Robyne Richards. Robyne was introduced to us by the brilliant and talented Elizabeth Ayodele.
Robyne, can you walk us through your story – how you started and how you got to where you are today.
Hi! I am a working actress in Arizona. My full time "bread and butter" job is working admin for a public affairs firm but my passion and what I feel is my calling is telling stories. I knew I wanted to be an actress when I was 8 years old. When I was a kid, I would tape record my favorite TV shows (The Bionic Woman was one), I would play it back a hundred times to write down the "script", then stand in front of my mirror and practice acting. I knew it was on my heart and what I wanted to do. I thought film – like books – are gifts that help us see things differently, we root for the good guy and hiss at the bad guy. We fall in love with the characters and become invested in the story. Maybe come away with new knowledge or questions. I knew I wanted to be part of creating and giving that gift. But I lacked the self confidence to take theater classes even well into high school. Then, at 24, I found myself married to the wrong guy, divorced with two kids at 29, thought, "Well, that ship has sailed." But then, at the age of 35, I auditioned to be an extra in a church production, but was actually cast in a supporting role. That experience lit the fire and I started studying at various acting studios around the valley. I found I had self confidence after all.
Alright, so we'd love to learn more about your acting career. What should we know?
After the play, I continued studying. I auditioned for films. I was cast. Then cast again. I got an agent. To date, my resume consists of 18 indie films, 3 stage productions, 3 episodes in various TV shows, and several web commercials, as well as voice over work. I have realized it is never too late to take your dream and create a plan. Do what your heart calls you to do. Even when life throws you curveballs. Last spring, I was diagnosed with a rare form of cancer. I fought and I beat it and am in remission and currently working on another production. I am more grateful than ever for more stories to tell. Acting – bringing characters to life, just feeds my soul like nothing else. My husband and children are so supportive and very happily hold down the fort at home during my trips back and forth to work on projects in Los Angeles and Hollywood. What I enjoy most about acting is the magical transformation that takes place once I take on a role. The more diverse the character, the more I enjoy the role. The magic happens internally but wardrobe and makeup are the finishing touches that help me transition. I bring a little of myself to each of the roles I play.
As you know, we're big fans of Elizabeth Ayodele and Orange Sky Grace Films we know you've worked with them quite a bit as well. We'd love to hear about your experience working with Elizabeth Ayodele.
Elizabeth is an absolute joy to work with. I have had the privilege of working with Elizabeth on three of her films and she is always really enthusiastic and supportive and wants to make the best movie possible. Every time. She is very clear in her vision so you know what she expects of you. She isn't particular about sticking to the script verbatim and allows for a lot of organic expression, which is a beautiful gift to give an actor. She is an actor as well so as a director, she understands being on the other side of the camera. Orange Sky Grace is about redemption and many of her stories are especially timely with the current world environment. I always enjoy working with Elizabeth and hope to collaborate with her again.
Instagram: @robynerichards
Facebook: https://www.facebook.com/robyne.richards/
Other: IMDb https://www.imdb.com/name/nm5725810/